This is specifically for users of our native Wix app. For general users, please see here.
You can change your blog layout/design by following the general user guide here or using the quick layout change option within the Wix Site Editor.
In your Wix account, go to the Site Editor and open the Blog page. Then, double-click anywhere within the blog area to open the Quick Settings menu of your blog.
There, you will find a dropdown menu with all blog layout options. You can change the blog layout by selecting one of the options in the dropdown menu.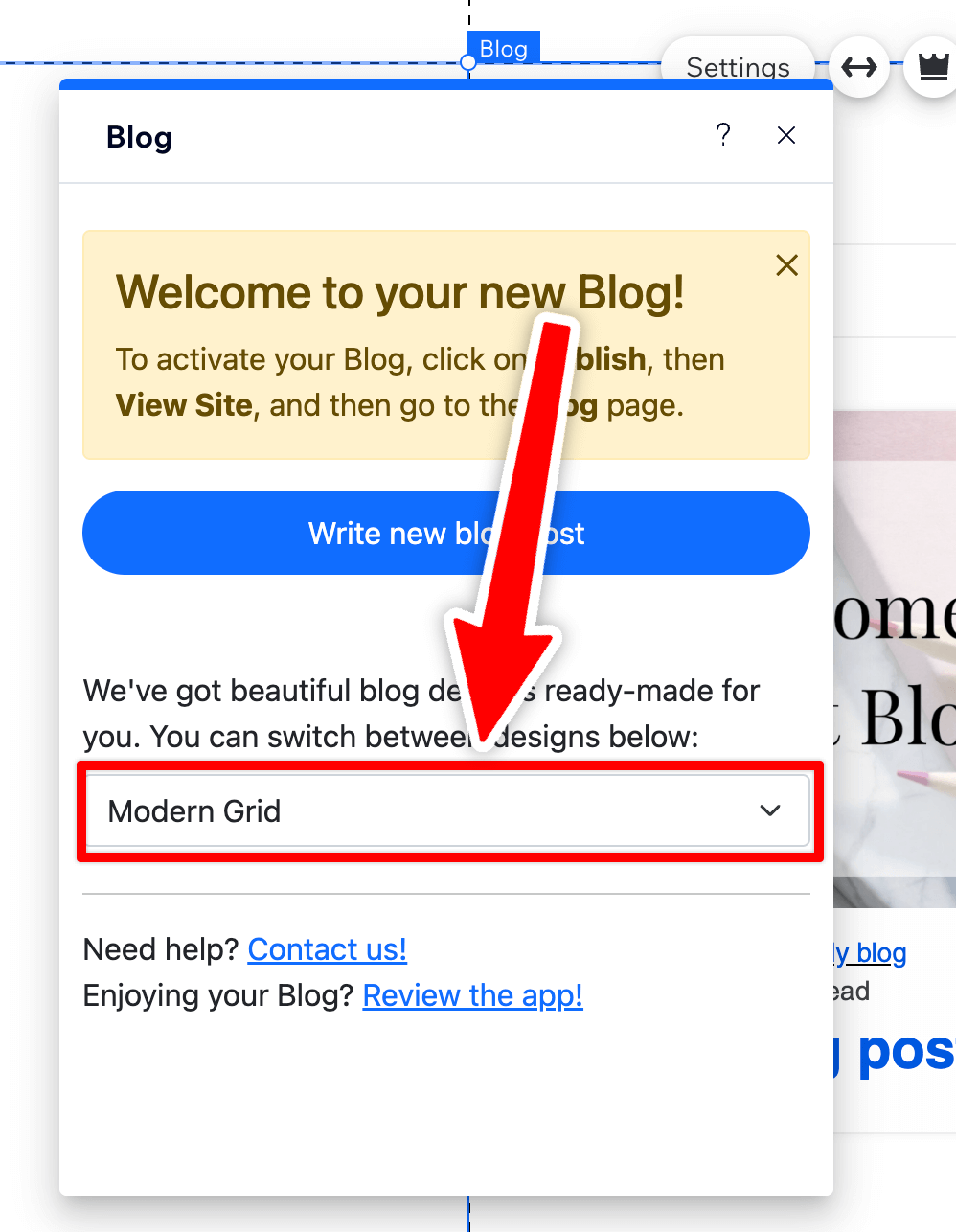 If you want more design/layout options and preview all designs, go to the BlogHandy app, click on Settings and then Layout/Design.